Trang Tours: Happy Trip
Welcome to Trang Happy Trip – your gateway to unforgettable island adventures in Trang and beyond! As the leading provider of tours and excursions in the region, we ensure a seamless journey from start to finish. Our extensive services encompass transportation to the picturesque islands around Trang and cozy accommodations upon your arrival.
Nestled just a 2-minute stroll away from the Trang railway station, our office is conveniently situated next to the esteemed Sri Trang Hotel.
Reach out to us at 081-6072-411 or 075-219757 and ask for Jip to embark on your dream island escapade.
Our offerings include MiniVan and boat services to a variety of enchanting destinations like Koh Mook, Koh Kradan, Koh Ngai, Koh Libong, Koh Tarutao, Koh Lipe, Koh Bulone, Koh Samui, Koh Phanang, Koh Tao, Koh PP, and many more. Your exploration of serene beaches, crystal clear waters, and vibrant marine life begins with a simple call!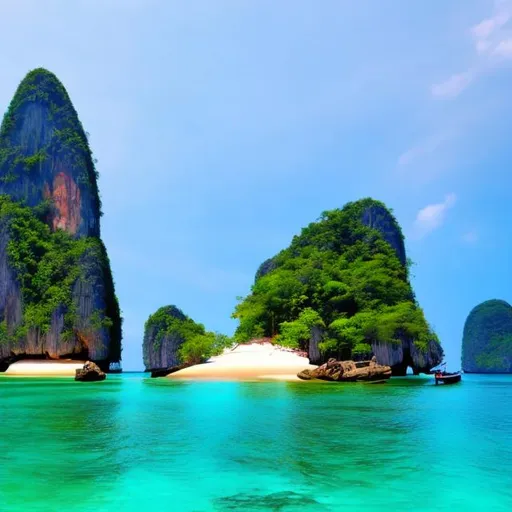 Connect With Us!
Get ready to embark on a journey like no other with Trang Happy Trip. We believe that unforgettable memories are forged on the shores of pristine islands, under the shade of lush palm trees, and amidst the vibrant marine life of crystal-clear waters. With us, you're not just booking a trip – you're securing a gateway to a world of unparalleled island adventures. Whether you're a lover of sun-kissed beaches, an underwater explorer, or someone seeking solace in the lap of nature, our team is here to curate the perfect island experience tailored just for you. All it takes is a simple phone call, and the magic of the islands will be within your reach. Let Trang Happy Trip be your compass to these amazing experiences!
For more details on the different ways in which you can get to Trang, check out our page on how to get to Trang which covers the subject in greater detail.